A rejuvenated appearance is just one quick appointment away. If you want to smooth wrinkles and restore volume to your face, it's time to ask Suzie Avila, DO about Botox® and fillers. With these fast, convenient cosmetic injectables, she can refresh your face in minutes. For more information about these treatments, call the Bellefontaine office at 937.404.9917.
Botox & fillers Q&A
Botox is one of the best-known cosmetic injectables. The FDA approved this treatment in 2002, and since then, more than 100 million vials have been sold. Many people choose Botox because it's fast, reliable, and transformative.
Dr. Avila uses Botox to smooth dynamic wrinkles, or the wrinkles that form where your face is most expressive. Botox is effective at reducing the appearance of:
Frown lines
Forehead lines
Crow's feet
In addition to Botox, Dr. Avila also offers Dysport®, a cosmetic injectable specifically designed to address frown lines.
Both Botox and Dysport work by temporarily freezing the muscle that causes wrinkles. Once frozen, the skin above the muscle relaxes, releasing the wrinkle. Results from Botox and Dysport usually last three months or more.
While Botox and Dysport are ideal for dynamic wrinkles, they don't address another telltale sign of aging: loss of facial volume. As your skin produces less collagen as you age, your skin can droop and sag. Fortunately, Dr. Avila can reverse this with dermal fillers.
She uses Juvéderm® and Restylane® dermal fillers. Both of these brands use hyaluronic acid, an acid naturally present in your body that helps your skin stay plump and hydrated. Injecting small amounts of hyaluronic acid into targeted locations enables Dr. Avila to alleviate:
Deep nasolabial folds
Sagging jowls
Thinning and lined lips
Hollow cheeks
The results from dermal fillers can last a year or more.
Dr. Avila also offers Sculptra® Aesthetic to correct shallow to deep facial wrinkles and folds. This FDA-approved injectable helps replace the lost collagen in your face due to aging and stimulates your skin's natural collagen production to increase your facial volume over time.
Most people receive three injections over the course of 3-4 months, and results from Sculptra can last up to two years.
If you want to reverse the signs of aging, Dr. Avila personalizes a cosmetic injectable program for you. She can combine Botox or Dysport with dermal fillers to enhance your natural beauty while smoothing wrinkles and restoring your face's volume.
Whichever injectables you choose together with Dr. Avila, the procedure is quick and easy. Treatment itself usually takes 30 minutes or less and there's no downtime at all.
Call the Bellefontaine office at 937.404.9917 if you're ready to discuss any of these options.
Before & after botox photos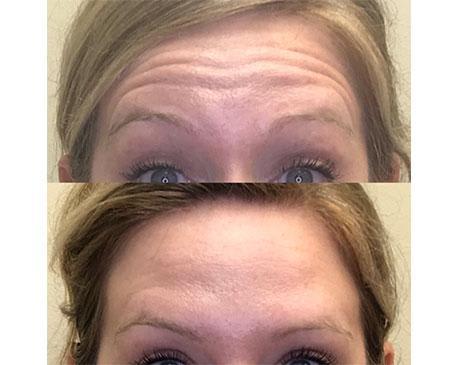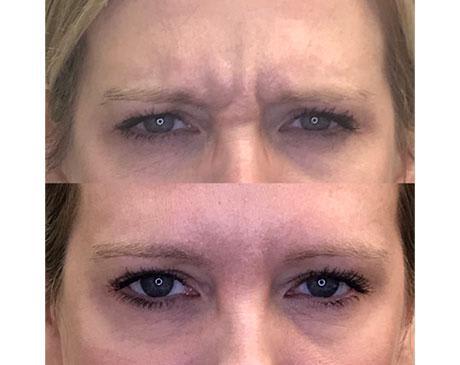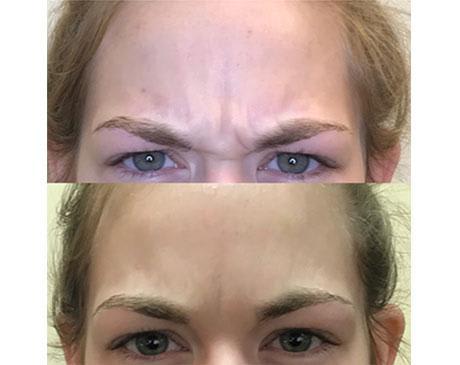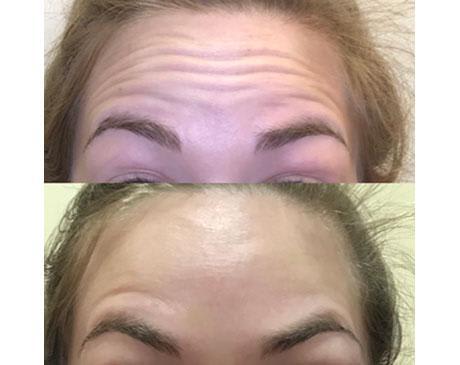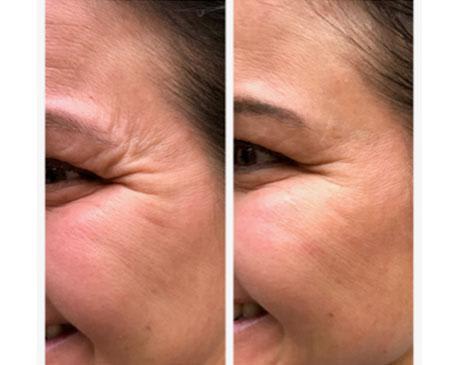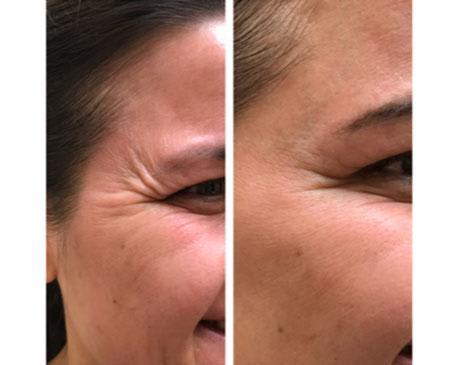 Before & after filler photos