COVID-19 ADVISORY: If you have flu-like symptoms, please call before your appointment for a complete telephone assessment before arrival.
TELEMEDICINE APPOINTMENTS AVAILABLE: Mary Rutan Hospital has ramped up its telemedicine services at Mary Rutan Hospital Internal Medicine. Allowing patients to get the support they need, from the providers they trust, without ever having to leave their home. Both new and existing patients can contact us directly for further guidance.
From age 18 to 98, many adults prefer a specialist in internal medicine to serve as their primary care physician. Awarded recognition by the National Committee for Quality Assurance Physician Practice Connections Program, Mary Rutan Hospital Internal Medicine is revolutionizing the way medicine is being delivered in our community.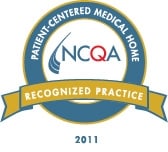 The NCQA Patient-Centered Medical Home is a model of 21st century primary care that combines access, teamwork and technology to deliver quality care and improve health. This recognition validates that Mary Rutan Hospital Internal Medicine has tools, systems and resources to provide our patients the right care at the right time.
The clinic is made up of physicians and nurse practitioners who provide high quality preventative care to prevent illness, provide routine health tests or consult about your health concerns. As part of the new certification, we now offer same-day immediate need appointments, online scheduling and direct email communication with our providers. And YES we are accepting new patients.
Providers


Click here to listen and learn more about
Mary Rutan Hospital Internal Medicine.